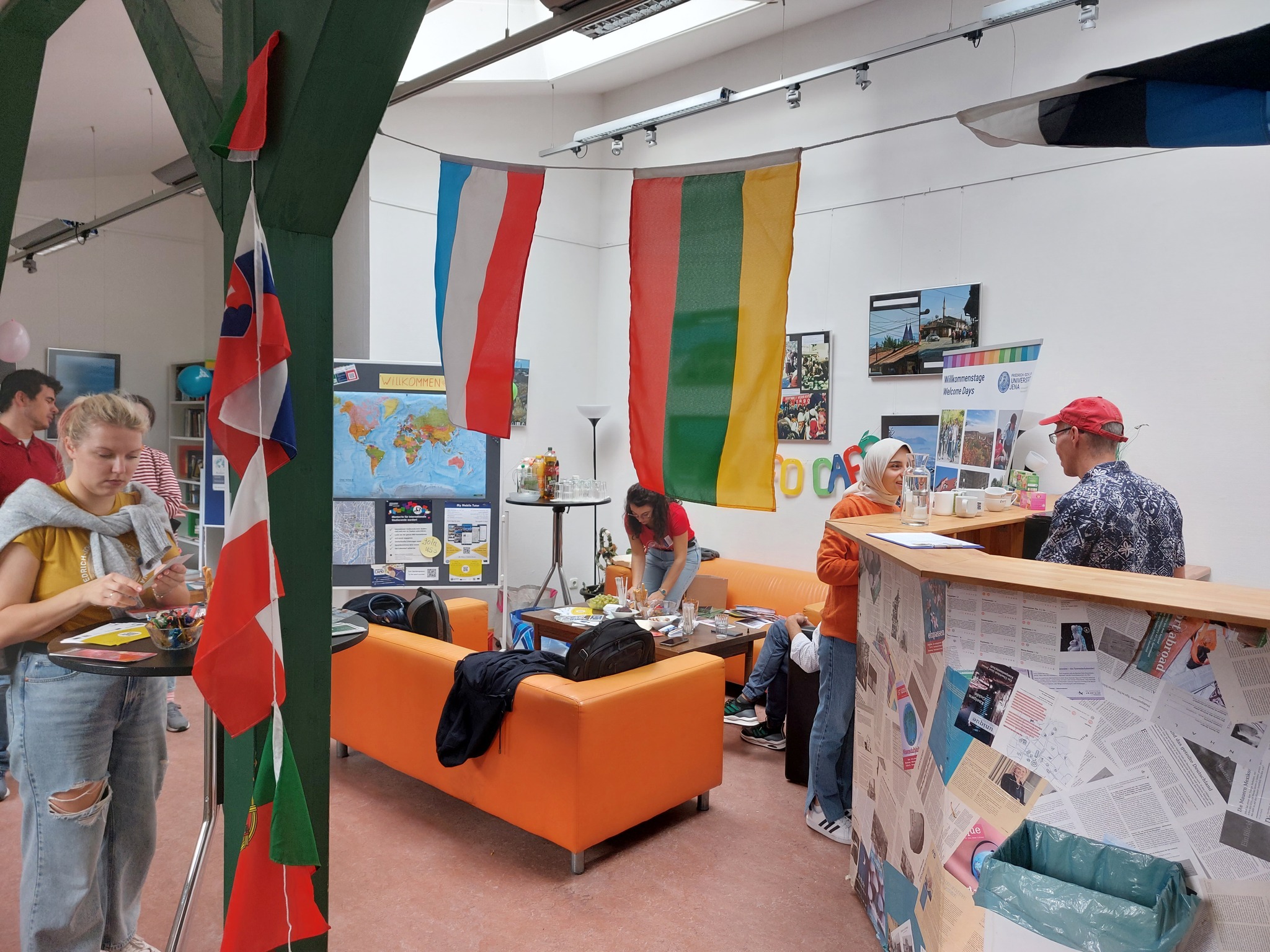 Pentecost Monday closed!
On Monday, 29.05. there will be no office hours.
We wish you all a happy Pentecost!
Current provisions for using our rooms
The house is open again without any restrictions for cultural and recreational activities. The restriction on the number of people in the individual rooms has also been lifted. You can find the capacities of the rooms here.
As usual, activities can be booked at least one day in advance here on the homepage. Please note that for events that take place on weekends, the keys must be picked up during office hours.
If you have any questions, please do not hesitate to contact the Coordination Office.
Unkosten: Beteiligung an der Modellgage in Höhe von 3 bis 5 Euro, je nach Teilnehmerzahl
This is a free-of-cost Discofox Course! You can join either the beginners or the advanced beginners course. The environment is welcoming and stress-free. Signing up by joining the Telegram group [we offer live updates as well as info on extra events!]: t.me/+f0Zb-OwvPFQ0Yzli
Class Details:
Beginners: basic steps, developing a feeling for the beat, first figures, leading and following (in any role you prefer).
Advanced beginners: more figures, improving of leading and following, free dancing, extra dance techniques
For questions on room reservations, events and more please contact the coordination office:
Juliane Rittel and May Dumke
Email: ic@stura.uni-jena.de
Phone: +49 (0) 3641 / 9 400 986
Office hours:
| | |
| --- | --- |
| Monday | 10:00 a.m.-12:00 noon |
| Tuesday | 11:00 a.m.-12:00 noon |
| Wednesday | 11:00 a.m.-12:00 noon & 4:00-6:00 p.m. |
| Thursday | 12:00 noon-1:00 p.m. |
| Friday | 10:00 a.m.-12:00 noon |