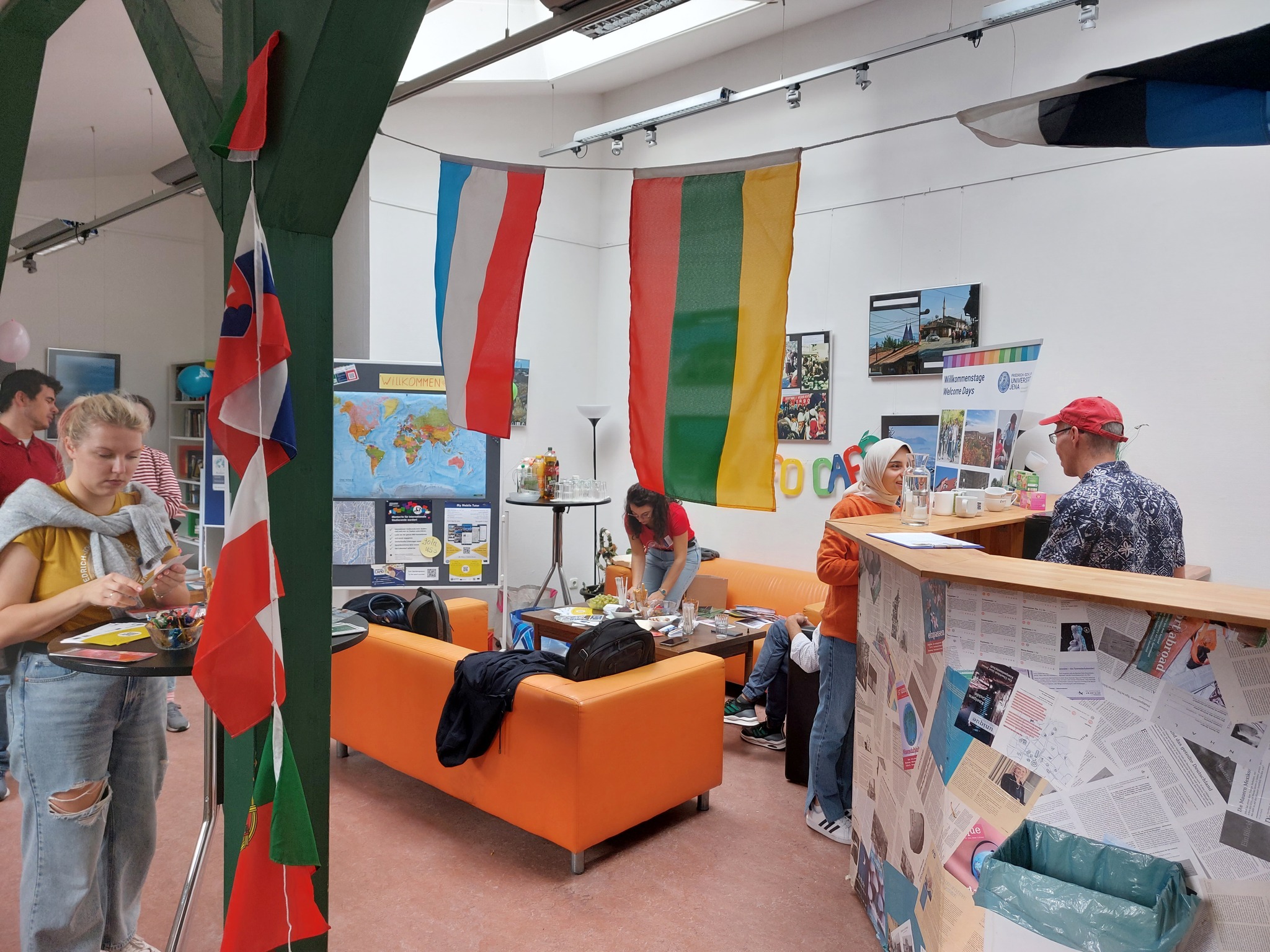 Current provisions for using our rooms
The house is open again without any restrictions for cultural and leisure activities. Due to the current basic level (current status), the 2G or 3 G regulation here in the house is also no longer applicable. Nevertheless, we recommend (especially for large events) to wear a MNS and to keep the minimum distance.
The restriction on the number of people in the individual rooms has been repealed for the time being. You can find the capacities of the rooms here.
As usual, activities can be booked at least one day in advance here on the homepage. Please note that for events that take place on weekends, the keys must be picked up during office hours.
If you have any questions, please do not hesitate to contact the Coordination Office.
Hallo ihr Lieben,
jeden ersten Sonntag im Monat findet unser allseits beliebter veganer Mitbringbrunch statt, zu dem ihr recht herzlich eingeladen seid.
Wie läuft das Ganze ab?
Jeder macht etwas leckeres veganes zu Essen, stellt es zum Buffet und wir futtern uns gemeinsam durch das vielfältige Angebot. Solltet ihr mal keine Zeit haben etwas Extravagantes vorzubereiten, bringt gerne einfach Brot oder Obst mit. Das geht immer weg.
Wo muss ich hinkommen?
In den Sommermonaten findet der Mitbringbrunch im Paradiespark bei der alten Kegelbahn statt. Im Winter hingegen im großen Saal im Haus auf der Mauer. Falls ihr keine Neuigkeiten mehr verpassen wollt, folgt uns gerne auf Social Media (Links auf unserer Webseite).
Muss ich noch etwas mitbringen?
Ja, bitte bring dein eigenes Besteck, sowie Teller / Schüssel und Tasse / Becher mit. Für Kaffee sorgen wir in der Regel. Außerdem, falls erforderlich, denk an ein Servierwerkzeug für dein mitgebrachtes Gericht.
Bei weiteren Fragen könnt ihr uns natürlich jederzeit gerne kontaktieren.
Wir freuen uns auf euch,
Euer Team von Jena-Vegan
Franz Schubert WINTERREISE
Ulf Dirk Mädler - Bariton
Nico A. Stabel - Piano
Beginn: 17:00 Uhr
Eintritt frei. Um eine Spende zur Deckung der Unkosten wird gebeten.
For questions on room reservations, events and more please contact the coordination office:
Juliane Rittel and May Dumke
Email: ic@stura.uni-jena.de
Phone: +49 (0) 3641 / 9 400 986
Office hours:
| | |
| --- | --- |
| Monday | 10:00 a.m.-12:00 noon |
| Tuesday | 11:00 a.m.-12:00 noon |
| Wednesday | 11:00 a.m.-12:00 noon & 4:00-6:00 p.m. |
| Thursday | 12:00 noon-1:00 p.m. |
| Friday | 10:00 a.m.-12:00 noon |