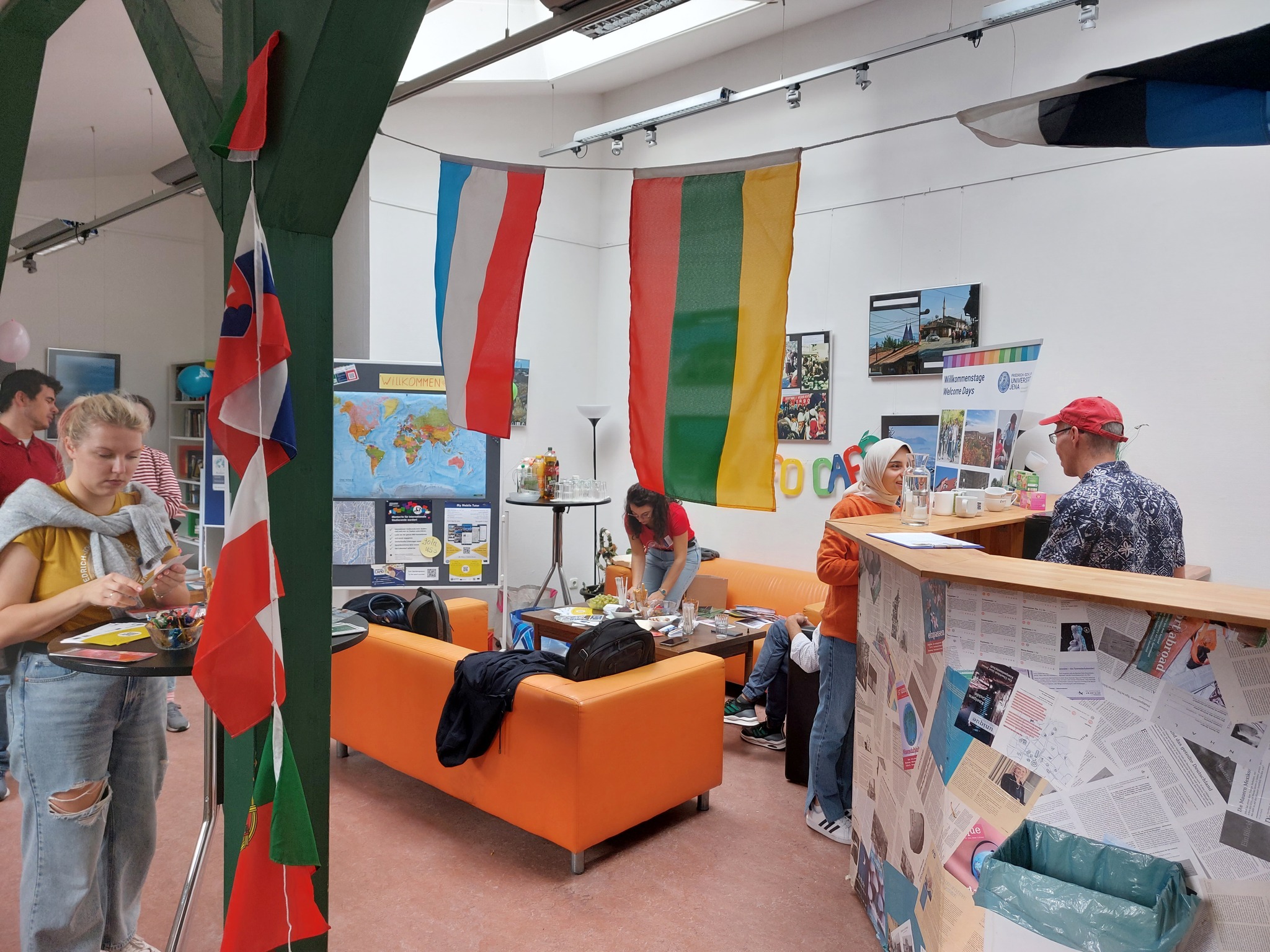 Changed office hours in October!
The KoKoS office will be closed in the week from 02 to 06 October 2023. No booking requests can be accepted during this period.
We will be available again from 09 October.
Current provisions for using our rooms
The house is open again without any restrictions for cultural and recreational activities. The restriction on the number of people in the individual rooms has also been lifted. You can find the capacities of the rooms here.
As usual, activities can be booked at least one day in advance here on the homepage. Please note that for events that take place on weekends, the keys must be picked up during office hours.
If you have any questions, please do not hesitate to contact the Coordination Office.
Veganer Mitbringbrunch von Jena-Vegan
Das Info-Café erwartet alle (neuen) Studierenden mit kostenlosem Kaffee, Tee, Snacks und vielen Informationen. Es findet im Zeitraum vom 25.9. bis 13.10. (Mo-Fr) in der Zeit von 13 bis 15 Uhr statt.
For questions on room reservations, events and more please contact the coordination office:
Juliane Rittel and May Dumke
Email: ic@stura.uni-jena.de
Phone: +49 (0) 3641 / 9 400 986
Office hours:
| | |
| --- | --- |
| Monday | 10:00 a.m.-12:00 noon |
| Tuesday | 11:00 a.m.-12:00 noon |
| Wednesday | 11:00 a.m.-12:00 noon & 4:00-6:00 p.m. |
| Thursday | 12:00 noon-1:00 p.m. |
| Friday | 10:00 a.m.-12:00 noon |