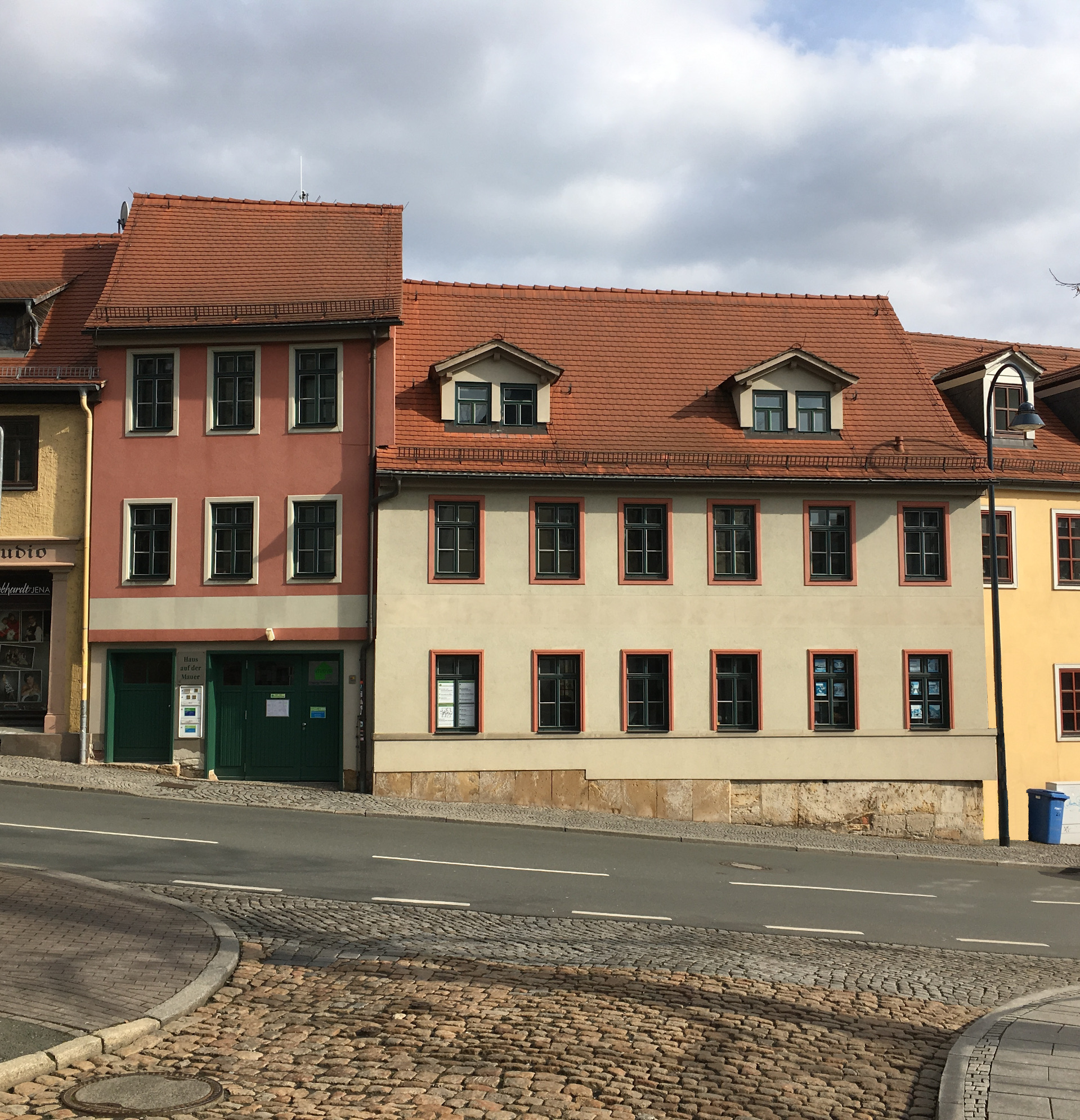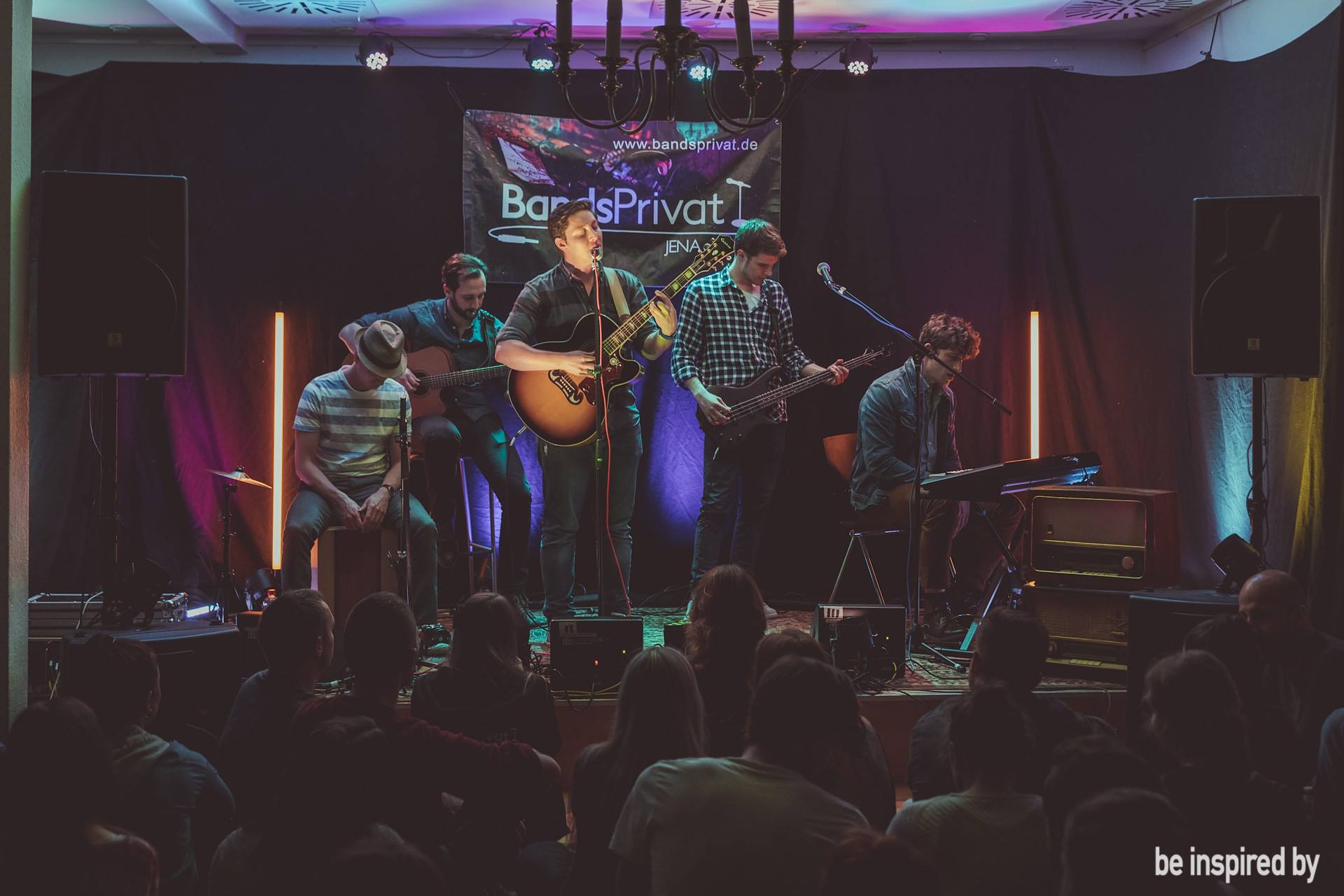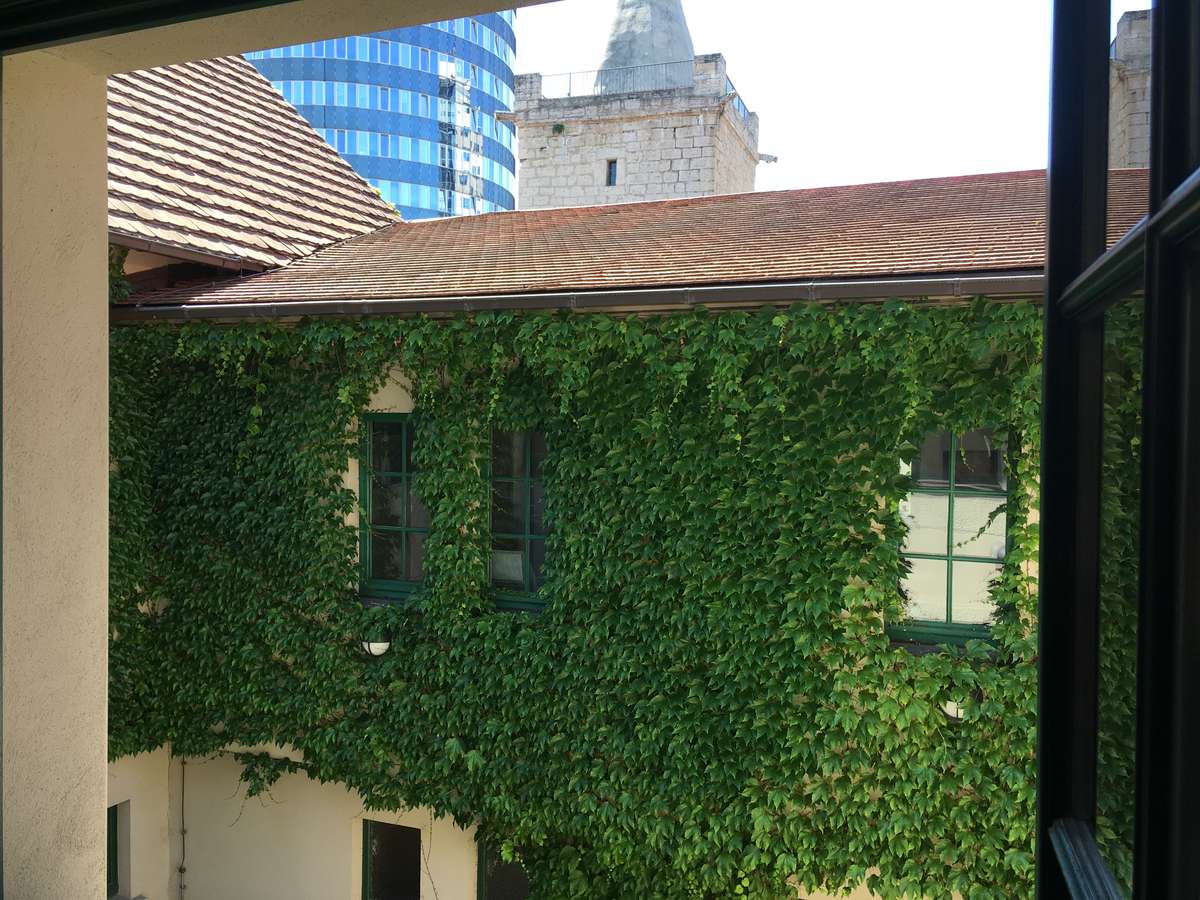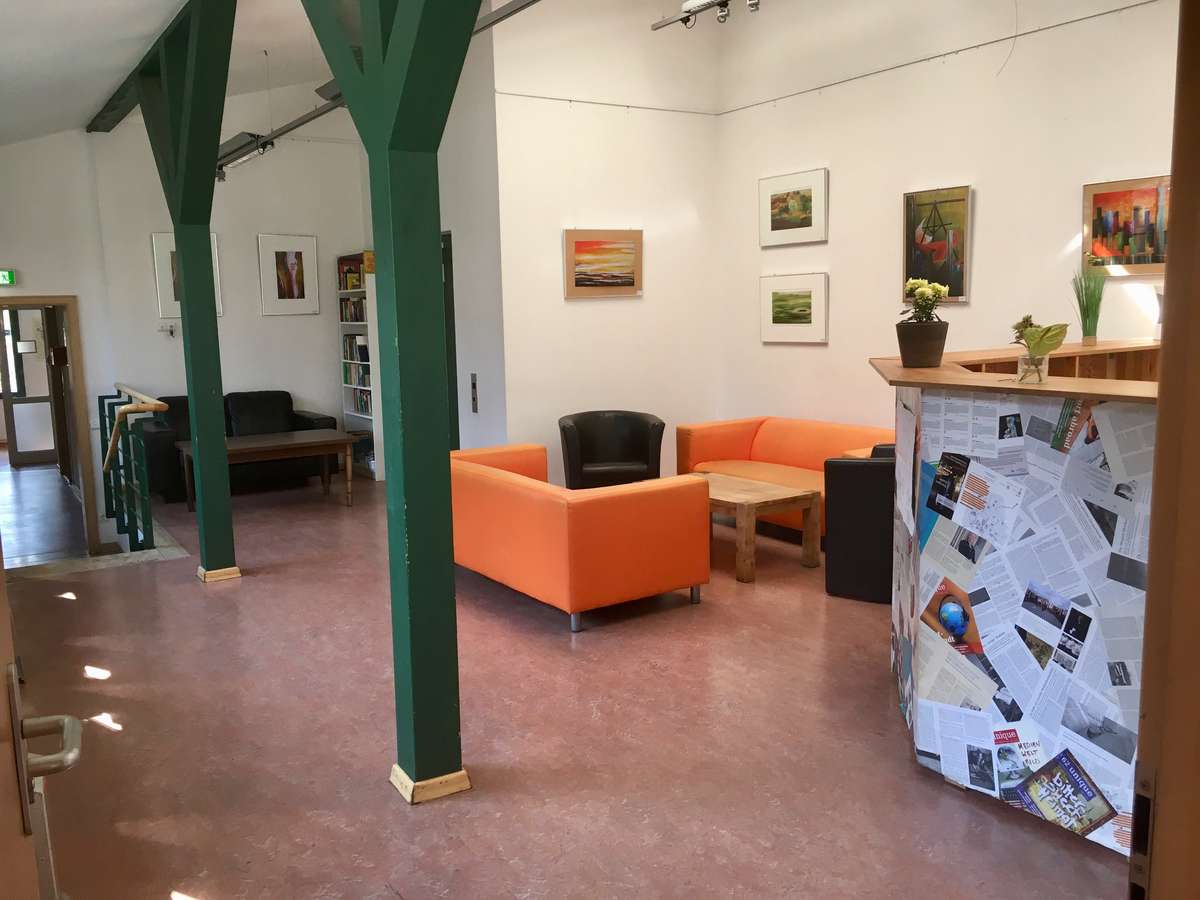 The numerous cultures of the world are interwoven and interlaced within each other. Just as winding and twisted are the offices in the International Centre in the Haus auf der Mauer in Jena.
This treasure, the Haus auf der Mauer, is found in the middle of turbulent, bustling Jena.
At Johannisplatz 26 foreign students as well as German students find a starting point for intercultural exchange. Here, international culture and creativity are lived and presented. The International Centre is not only a meeting point for international students and scientists, it is also a help centre.
Much is possible at the International Centre. There are hardly any boundaries for the diversity of the ideas and events. Our multifunctional rooms are perfect for exhibits, ceremonies, movie nights, casual get- togethers, parties, seminars, and courses.
The house residents are composed of organizations, associations and facilities of Jena's universities as well as the Studierendenwerk Thüringen. They all have the same goal: to offer modern assistance and opportunities for integration.
Hast du Lust neue Leute kennen zu lernen, eine neue Kultur zu entdecken oder deine Sprachkompetenzen zu verbessern? Dann komm zum interkulturellen Café im Haus auf der Mauer!
Das Café findet immer am ersten Mittwoch des Monats von 16 bis 18 Uhr im Oberlichtsaal (1. Etage) statt. Essen und Getränke gibt es umsonst. Du brauchst nur gute Laune mitzubringen und Lust auf neue Menschen!
Alle zwei Wochen veranstaltet Int.Ro den Sprachtreff Deutsch für alle, die spielerisch und abwechslungsreich ihr Deutsch üben möchten.
Every other week Int.Ro organizes the Sprachtreff Deutsch for everyone who wants to practice German in a fun way.
For questions on room reservations, events and more please contact the coordination office:
Konrad Linke / Ina Deckert
Email: ic@stura.uni-jena.de
Phone: +49 (0) 3641 / 9 400 986
Office hours:
Monday
10 a.m. – 12 noon &
3 p.m. – 4 p.m.
Tuesday
11 a.m. – 12 noon
Wednesday &
Thursday
12 noon – 1 p.m.
Friday
10 a.m. – 12 noon