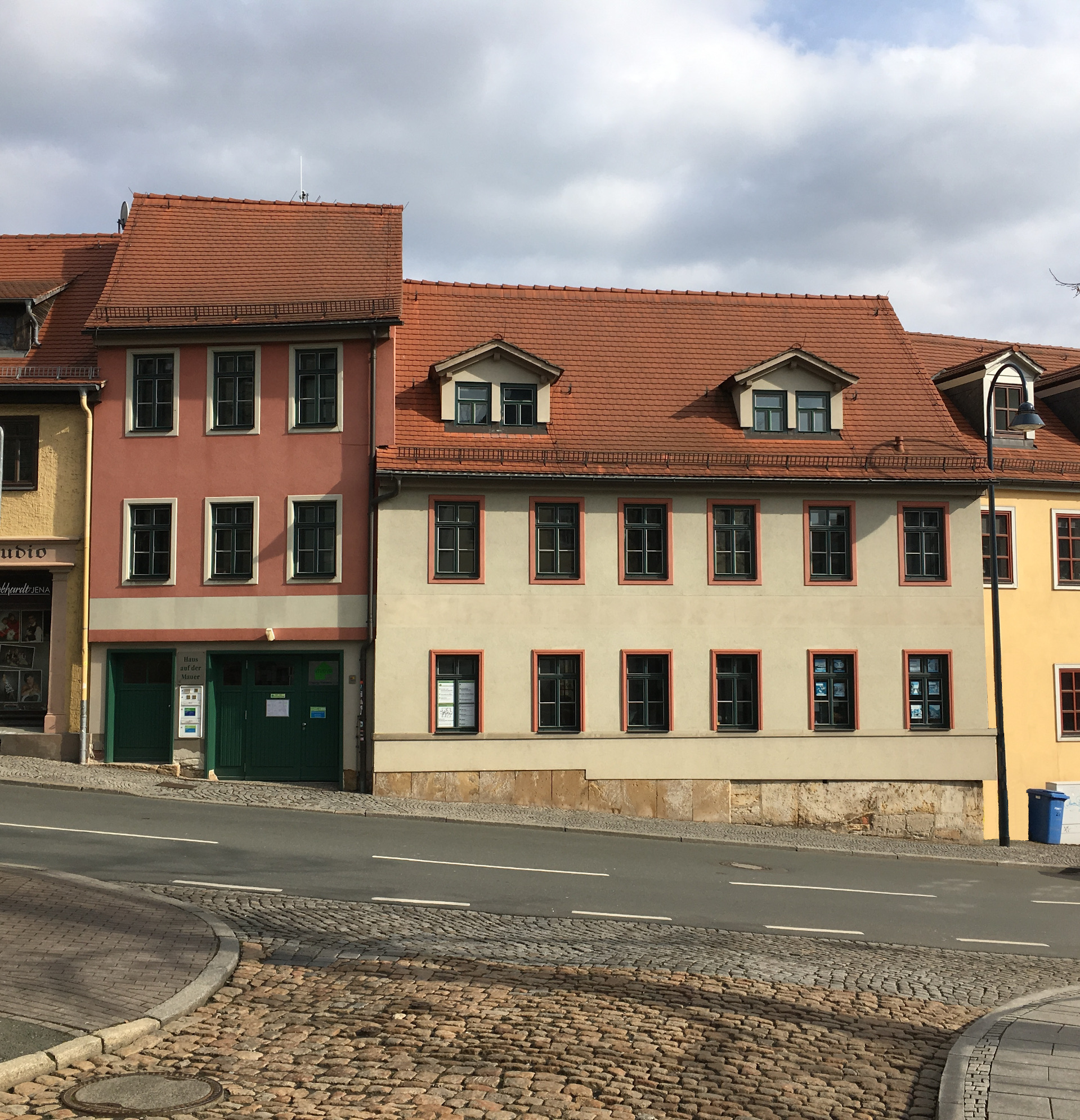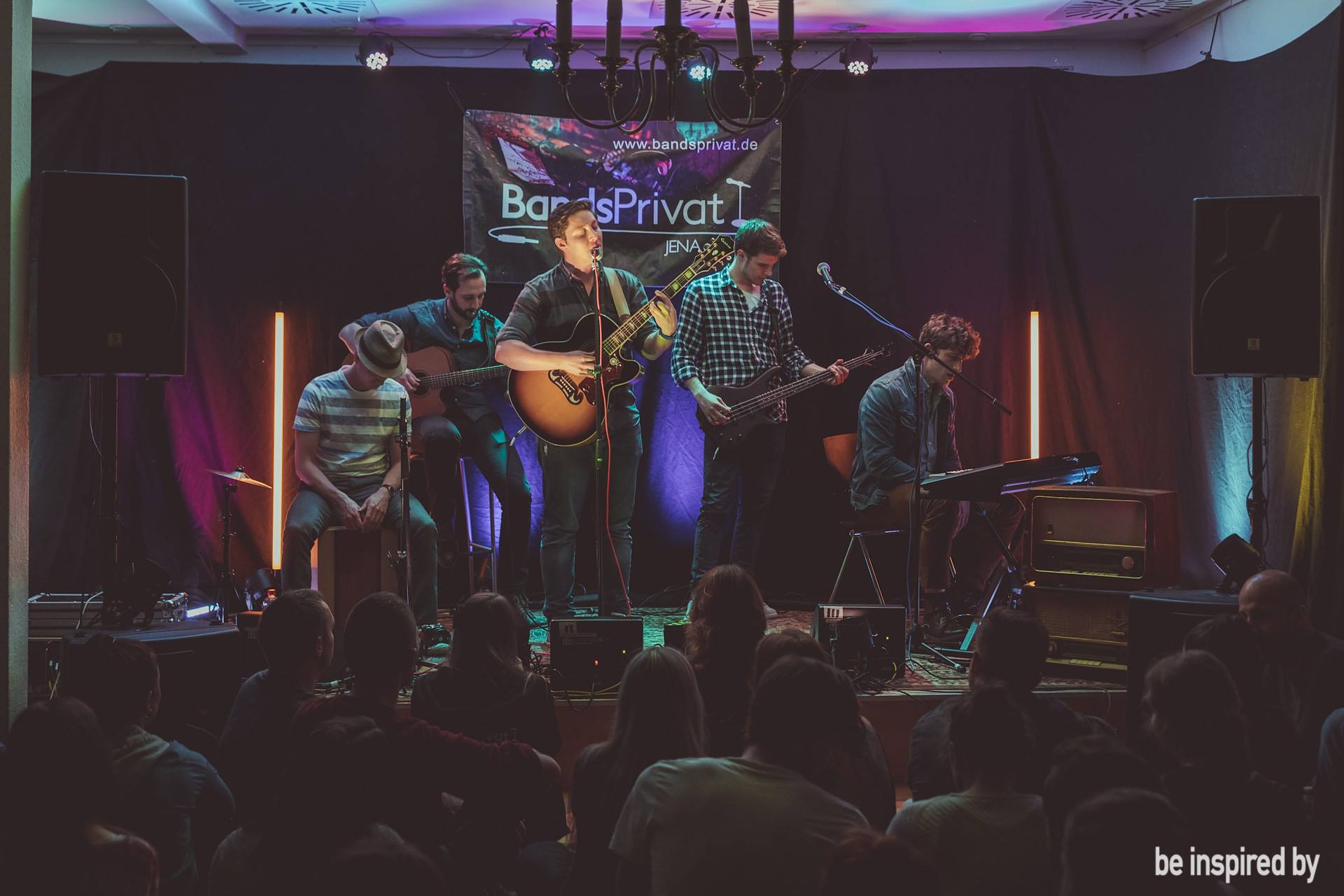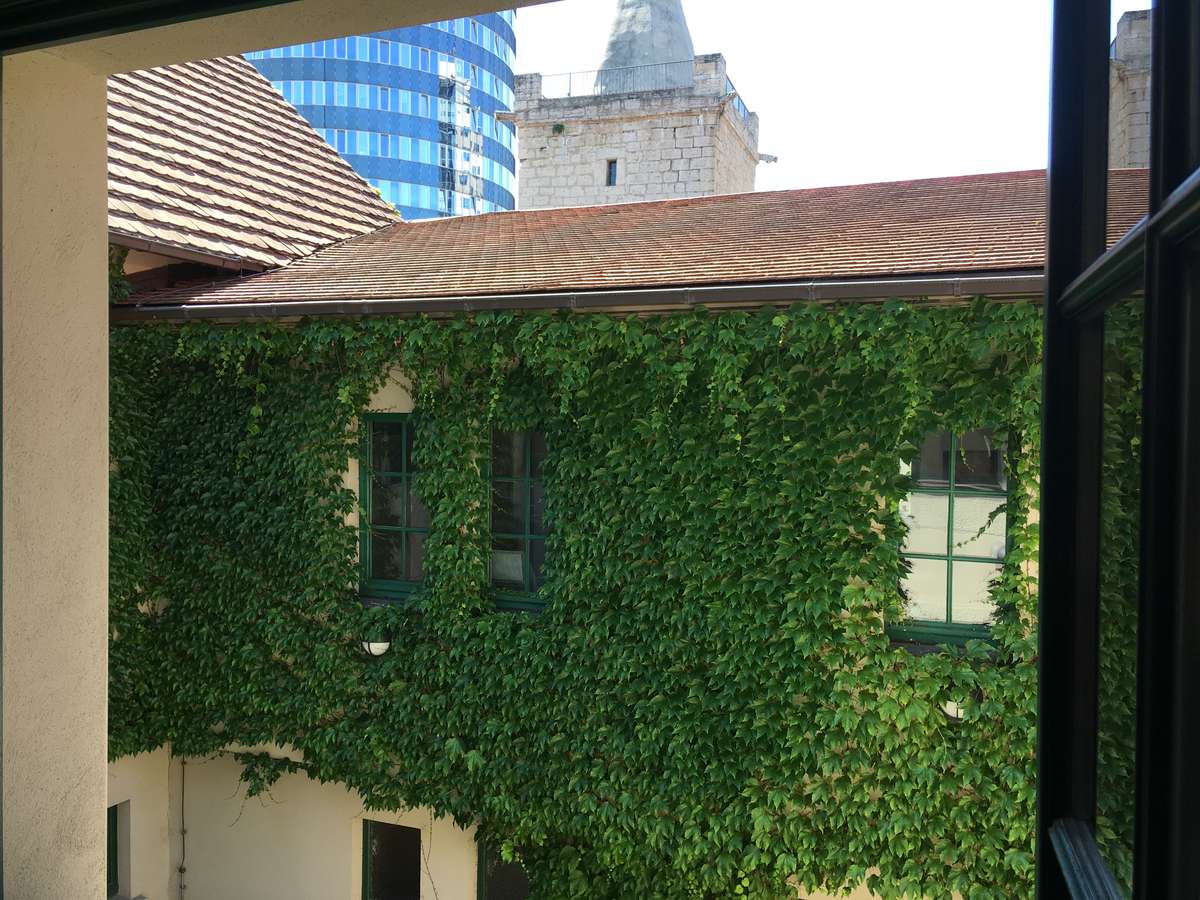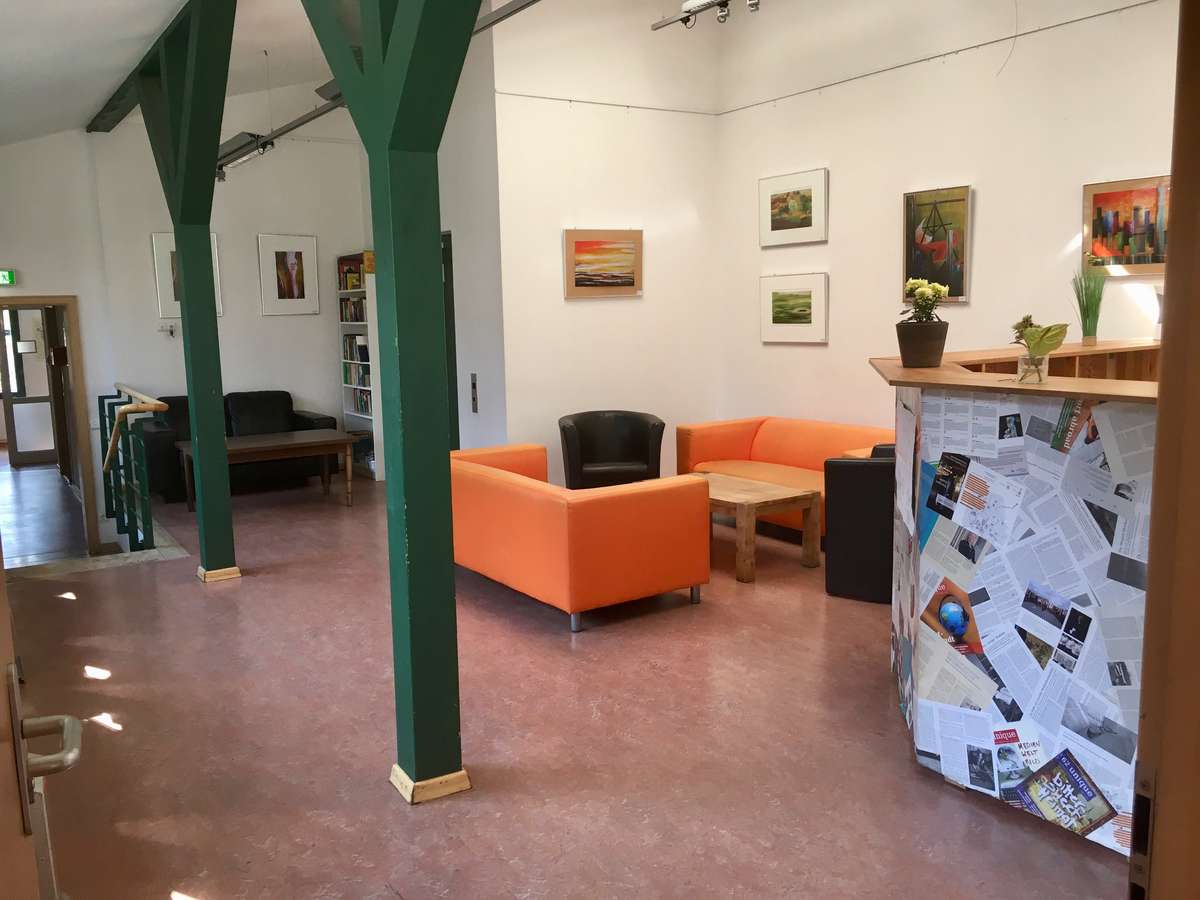 We are open again for cultural and leisure activities
We are happy to announce that the "Haus auf der Mauer" is partially opened as of now. As long as the incidence for Jena remains below 35 (see here) the Great Hall and Skylight Hall (up to 12+5 persons) and the Seminar Room (up to 8 persons) can be booked again. The Vaulted Cellar (max. 10 persons) will be restricted to persons tested negatively. All activities have to be booked on this website at least one day prior to the event. Please note that we cannot confirm every room request as IC staff has to be present for the duration of the activity to ensure compliance with the hygiene rules.
The house will be opened at the beginning of the event, to let the participants in, and then closed again for the duration of the event. The event organiser is instructed regarding the pertinent rules and has to sign a form containing a summary of the rules (see form). All visitors have to register via the university's QR-code system (qroniton) and in addition give their contact details on a form provided by the coordination office.
For more information please contact the coordination office.
Die Grüne Jugend möchte ihr Plenum gerne im Haus auf der Mauer abhalten.
Seit einigen Jahren organisiert in Jena der Verein bocconcini di cultura (Kulturhäppchen) e.V. mit Unterstützung der italienischen Botschaft in Berlin einen italienischen Sprachkurs für Kinder mit Sprachvorkenntnissen unter Leitung von Stefano Minardi und Diana Di Maria. Der Kurs beginnt am Samstag, den 18. September. Er findet wöchentlich von 16:30 bis 18:15 im Haus auf der Mauer (Johannisplatz 26, Jena) statt. Der wöchentliche Unterricht ist sowohl für Vorschulkinder sowie für Schüler bis ca. 15 Jahre geeignet, und teilt sich in eine Stunde Lernzeit und eine Projektstunde, wo die erworbenen Fähigkeiten angewandt werden können. In den Schulferien findet kein Unterricht statt. Der Kurs endet am 9. Juli 2022.
Themen dieses Jahr werden die Geschichte Italiens, der Herbst und die Weihnachtszeit, der Karneval und die Reise sein. Die Teilnahme am Kurs kostet 20 Euro/Semester (Vorschulkinder) oder 35 Euro/Semester (Schülerinnen und Schüler). Die Anmeldung ist weiterhin auf der Webseite bit.ly/CLC-2021-22 möglich.
Wichtig: Die Teilnahme am Kurs erfolgt gemäß der aktuellen Covid-19 Regeln. Für die Teilnahme am Kurs muss derzeit eine Eigenerklärung der Eltern über die Teilnahme der Kinder an regelmäßigen Covid-Schnelltests in Schule oder Kita vorgelegt und eine Kenntnisnahme der Hygieneregeln bestätigt werden.
Falls der Präsenzunterricht wegen der Gesundheitslage nicht stattfinden darf, gibt es die Möglichkeit, den Kurs durch Online-Veranstaltungen zu ersetzen. Bei Interesse melden Sie sich gern bei Stefano (stefano@stefanominardi.eu) oder Diana (dianadimaria@hotmail.de), um die Terminübersicht und das genaue Programm zu erhalten.
Weitere Informationen unter: www.bocconcini.net
Träger Bocconcini di cultura e.V. Berlin (Ilaria Bucchioni)
Leitung Diana Di Maria und Stefano Minardi
Fakultätsfest der Fakultät für Informatik und Mathematik, wir haben ein kleines Programm und grillen im Fauloch und wollen dazu den Gewölbekeller als Zwischenlagerflächen sowie Zugang zu den Sanitären Anlagen nutzen.
For questions on room reservations, events and more please contact the coordination office:
Konrad Linke / Vika Mirianashvili
Email: ic@stura.uni-jena.de
Phone: +49 (0) 3641 / 9 400 986
Office hours:
Monday
10 a.m. – 12 noon &
3 p.m. – 4 p.m.
Tuesday
11 a.m. – 12 noon
Wednesday &
Thursday
12 noon – 1 p.m.
Friday
10 a.m. – 12 noon