The International Centre offers the use of various rooms for almost any occasion. The reservation and use of rooms is free for students, university staff and residents of the house.
Via room booking you can quickly and easily book a room for your event. Room requests are processed within 24 hours. If you have any questions about using it, feel free to contact the coordination office:
Tel. : 03641/ 9 400 986
E-Mail: ic@stura.uni-jena.de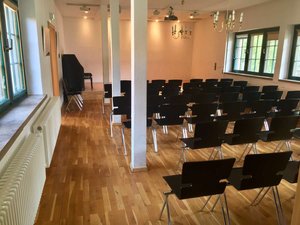 Great Hall
Use: rallies, conferences, theater performances, movie nights and more
Extras: stage, piano, flexible seating is possible, sound system, beamer (HDMI & VGA connection)
Capacity: 60 seats.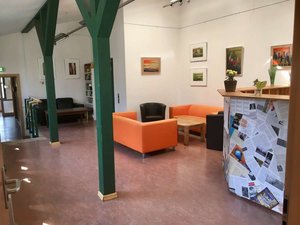 Skylight Hall
Use: exhibitions, buffet receptions, discussions in a small circle
Extras: lounge corner, bar, well lit
Capacity: 20 seats.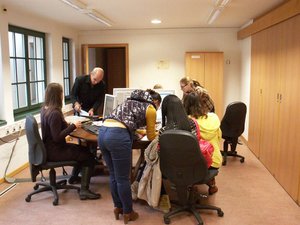 Computer Lab
Use: login-free internet access for students of the EAH and FSU Jena, Monday thru Friday from 10:00 a.m. to 7:00 p.m.
Capacity: 4 PC workstations, extra seating available.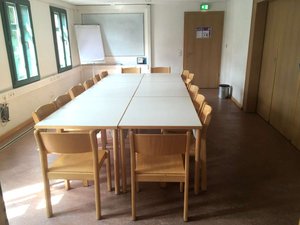 Seminar Room
Use: language courses, lectures, small meetings, readings and more
Extras: whiteboard, flipchart, beamer (on request)
Capacity: 16 seats.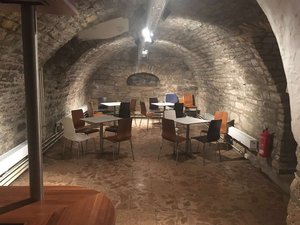 Vaulted Cellar
Use: parties, movie nights, lectures in a small circle, theater performances and more
Extras: flexible seating, bar with refridgerator, two hotplates, sound system, dishwasher
Capacity: 25 seats.